GUARANTEE
SALES CONDITIONS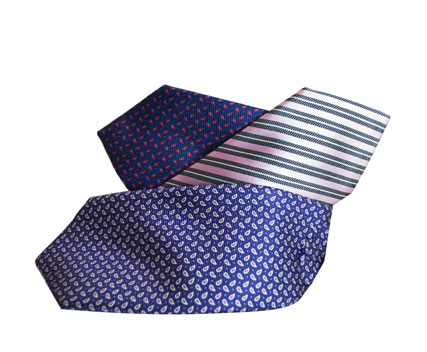 Prices
All CEE countries can visualize prices with Vat included.
All extra CEE countries visualize prices with no Vat taxes.
For all these countries , every local import taxation will be due by the buyer.

Payment Methods
- Credit Card (Visa, Mastercard)
- PayPal

It's perfectly safe to use your credit card to purchase products through www.luxties.com.
Luxties adopts the Italian Banca Sella Group's 'Gestpay' online payment system and can thus guarantee the highest security standards for all online transactions during every step of data transmission.

Credit Card data in transit are transmitted only by the Banca Sella server (protected by the SSL3 security protocol with high-grade 128 bit encryption: the highest safety standard currently available using server-side certification) and subsequently to the international authorization circuits.

Buyers credit card numbers are never recorded by Luxties server and cannot be traced. For any further information regarding security you may contact us at the following address: info@luxties.com

How to send back purchased products
Please follow the instructions that are described on Return Policy page.

Delivery
Ordered goods are very carefully prepared and packaged, using suitable materials which protect them against impact and provide adequate thermal insulation.

In case of breakage or mishandling of products the buyer should not accept the delivery and contact us immediately.
It is possible to have products sent to a different address from your own. Just write it in the order form while placing your order.
All our packages are shipped by serious and professional couriers that cannot leave unguarded items in front of the door due to their rules.
We suggest you to specify an address where the courier can surely find somebody who can sign for the delivery of the merchandise. You can track your package using your tracking number on the courier web site.

DHL: www.dhl.com
UPS: www.ups.com
Fedex: www.fedex.com
TNT: www.tnt.it
GLS: www.gls-italy.com

All our shipments can be tracked after 24/48 hours from the receipt of the prepared package confirmation e-mail.

Delivery costs
To see shipping rates and delivery time, please go to Shipping page.

Guarantees
Luxties guarantees the quality and authenticity of its products.
RETURN POLICY
Returns will not be accepted on items purchased during the Black Friday and Cyber Monday sales
We want to make sure that you are completely satisfied with your purchase.
If, for any reason, you are not satisfied with your order, you may return your UNUSED article within thirty (30) days from the date of delivery. LUXTIES offers no exchanges until the article arrives back to us, please make sure that all of the following conditions have been correctly satisfied.
The article you wish to return:
- can be sent back to us only after you have received your 'return for inspection number' (RFI) that must be requested by completing and submittig the online return form;
- must be unused, unworn and not damaged: all the items are visually inspected upon receipt for signs of wear prior to the issuance of any refunds, exchanges or credits;
- must be returned complete of all its parts and accessories;
- must be sent in its original packaging;
- must be received by LUXTIES within 20 business days from the date of delivery. You have to notify the shipment on the day you will send the package and provide the proof of it , confirming the tracking number, if possible;

If all these conditions are satisfied, we will refund your order net value of original shipping cost.
We do not charge any restocking fee.

We will not issue any refunds for returns that do not satisfy all the conditions indicated above.
Anyway you will have the option to require the return of your item in the condition it was received by LUXTIES to you at your own cost , within thirty (30) days after our notification of the receipt.
If you do not request the return of your merchandise within the thirty-day period, LUXTIES will be entitled to dispose of such merchandise in its discretion.
Refunds are processed within approximately six (6) business days from receipt of your merchandise. Your refund will be credited back to the same card or paypal account used to make the original purchase. Your account should be credited within one or two billing cycles from the date of return depending on the refund policy of the credit card used.
Luxties - Via Nazario Sauro, 11/B - 13900 Biella - ITALY
E-mail:
info@Luxties.com
- Tel. 0039 015 20479